Helping Leading Brands Lead
Welding

Full Service Welding Partner
Uncompromising standards – unparalleled expertise – state of the art welding technology. From in-house design and engineering through manufacture and testing, Bemis' full line of support and service ensures a consistently superior welded product.
Incorporating the full line of molding capabilities and assembly with welding, superior solutions are delivered for product performance and value.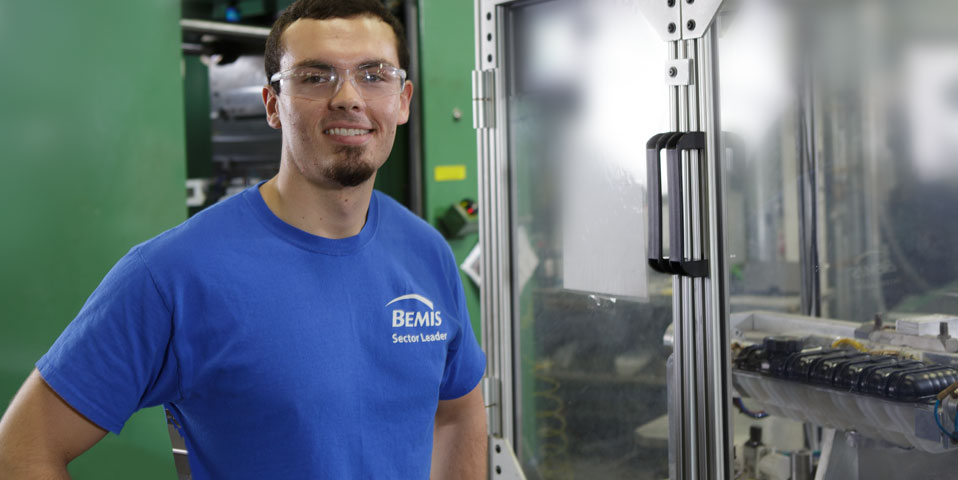 The 4 major welding techniques we use are:
Hot plate welding is the joining of thermal parts using heat and pressure. It's widely used in large part assembly with high strength and hermetic requirements. SEE VIDEO
Vibration welding uses frictional heating to cause plastic to melt at the point of contact. When the vibration cycle stops, the weld cools and solidifies SEE VIDEO
Spin welding is used for round parts and like vibration welding uses frictional heat to melt plastic. However, as its name suggests, it uses a spinning motion to generate the friction.
Ultrasonic, induction welding uses an electromagnetic coil to heat the weld. It's energized with a radio-frequency electrical current.
Welded Tanks
Our expertise extends to the design and manufacture of custom molded tanks. This also includes sophisticated, in-house testing capabilities, as well as a full line of caps, gauges and sensors:
Hydraulic
Diesel
Coolant and Water

Integrating Broad and Deep Competencies
Decorating
Our decorating capabilities allow us to streamline production, control quality and cut costs.
Learn More
Materials Expertise
Optimizing the material selection process, we ensure products provide competitive and financial advantages.
Learn More