Helping Leading Brands Lead
Materials Expertise

Doing More with Thermoplastic Materials
We know firsthand the importance that material selection plays in the product development process. Material has the most significant impact on part design, manufacturability, performance and costs. Our goal is to optimize your plastic material selection process, ensuring your products give you both the performance and financial advantages you need to compete.
Combining our many years of processing experience with access to world-class material suppliers and our own Advanced Polymer Center, allows us to serve our customers in ways they've never experienced before. Whether dealing with molded in color, color matching, performance characteristics, or finish, our range of experience – both in-house and across our network of partners – is second to none.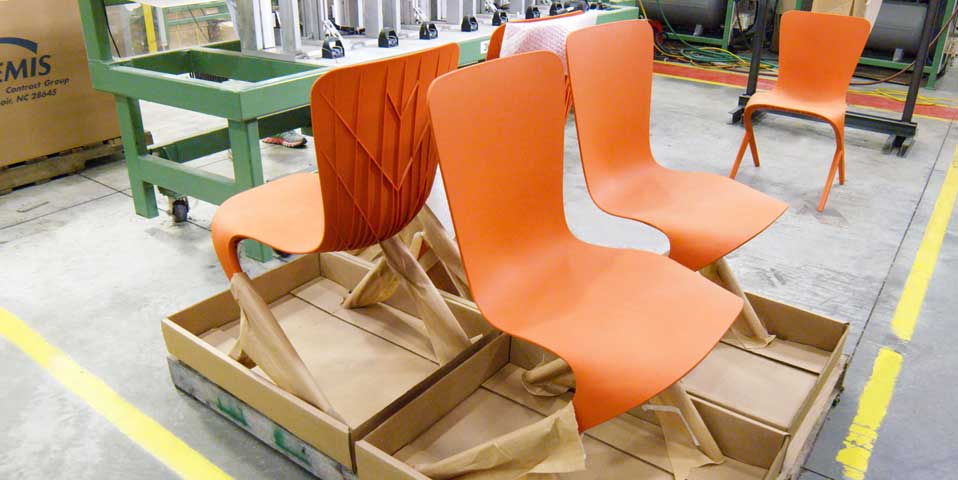 Here are just some of the many benefits our customers realize:
Hands-on processing experience in over 200 types of thermoplastic materials across a wide range of industries and applications.
Molded in color options that provide environmentally-friendly, high-gloss, Class A surfaces – eliminating secondary operations like painting and lowering overall part costs.
Superior color-matching capabilities to produce vibrant, high-quality color products that are tamper-proof and can withstand harsh environments.
Access to the most sophisticated engineering grade resins in the marketplace – from the newest to those we've long relied on.
Our material selection process is supported by our on-site material testing capabilities as well as advanced material characterization and mold flow analysis.

Integrating Broad and Deep Competencies
Quality
Our commitment to quality is ingrained in our culture – evident in our systems, testing capabilities, and rigorous processes.
Learn More
Value Added Services
Keeping secondary operations in house, we provide value-added services wherever we can throughout the process.
Learn More