Helping Leading Brands Lead
Large Part Molding

Large Part Injection Molding Done Right
How will your next big idea take shape … literally? We can help. We specialize in large part molding, leveraging our expertise and resources to help bring your big ideas to life. Our unique capabilities and manufacturing infrastructure enables us to create complex large injection molded parts with the precision, functionality and aesthetics our customers need.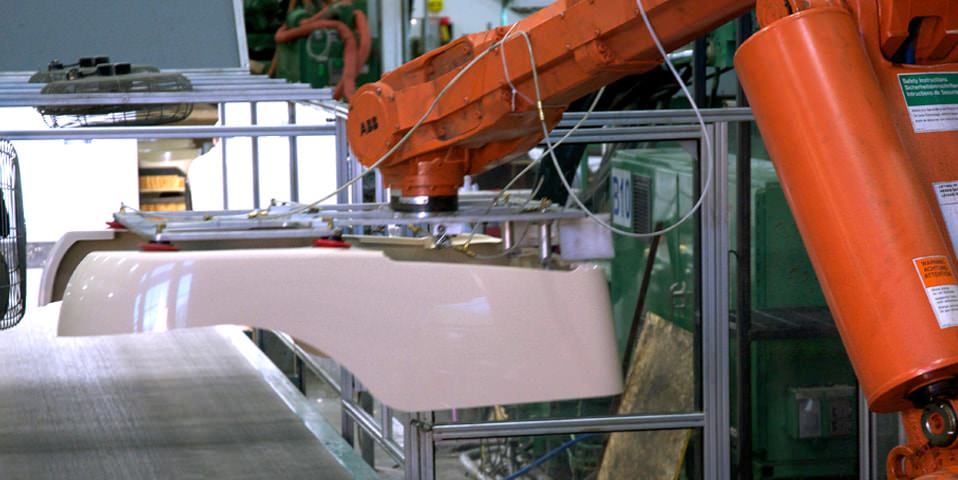 Vertically integrated, our manufacturing facilities are equipped with state-of-the-art manufacturing technologies specifically designed to facilitate large part manufacturing. Included are:
Over 80 injection molding presses up to 6600 tons
Presses equipped with 2-3 barrels, maximizing process flexibility
Robot-attended at all machines
Operations are supported by a broad range of value-added services, including large part assembly and secondary operations. Our goal is to provide our customers with single-source, end-to-end solutions that save time and money while simplifying the supply chain.

Integrating Broad and Deep Competencies
Welding
Our standards, expertise and willingness to invest make for high-quality welded products.
Learn More
Decorating
Our decorating capabilities allow us to streamline production, control quality and cut costs.
Learn More